I whipped up another cool V8 design to show you! Shown here on an invitation for hotrodders and bigtime gearheads!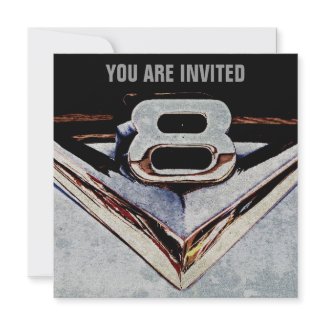 V8 Chrome Black and Grey Masculine Party
by
CountryCorner
Shop for an
invite
on zazzle
This image, and the two other shiny versions I showed you the other day are being added to invitations and business cards to round out the long list of available products. Stop by and take a look, and be sure to comment on them or rate them so I know whether or not I'm heading in the right direction!