Well… not REALLY.
You see, I like to take ordinary pictures of my food animals and then edit the bajeepers out of them to remove distracting backgrounds and whatnots… then stick funny hats on them.
Like these
and of course since we recently added chickens to our funny farm, this is my latest,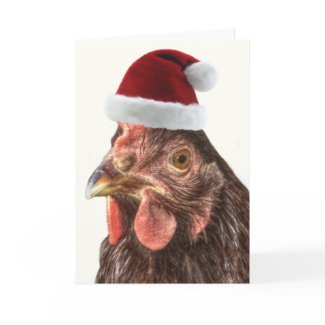 Of course, as luck would have it, my camera broke last week and the little feathered ladies are busy pooping out eggs for me every morning while the rain comes down in BUCKETS outside, so there won't be any new photos for a while for me to tinker with. Hang tight, peeples. I'll think of somethin'.