If you believe the Mayan prophecies predicting an apocalyptic Armageddon end of the world scenario for December 21st, 2012 then you already know the clock is ticking. Loudly.
Tick Tock Tick Tock
That leaves me with about three days to do anything, buy anything, say anything, BE anything.
But I'll probably just ho hum my way through the next few days, eating, sleeping, working, zazzling.
I whipped up this t-shirt this morning while I enjoyed (or not) another COLD COFFEE (see my earlier blog post).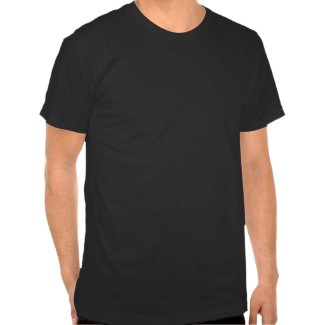 If I wake up on the 22nd as usual, I am SO going to buy one. Not only because yay, I survived the end of the world and how cool is that? … but because I'm in VB 4 people, and that means an absolutely beautiful 17% bonus. I like that. Bonuses are a beautiful thing, definitely. I'm also so close to silver I can taste it. Then I get to really see what goes on behind closed doors with all the high up mucky muck zazzle peeps.